Welcome to Vascular Interventions
Vascular Interventions is a one-stop for all Vascular treatments. We are known for the best Vascular Surgery Clinic in Hyderabad enriched with the best laboratory having the world-class equipments and experienced team. Under the supervision of Dr. Sridhar Reddy Baddam, we have treated many patients in and out of India. With an outstanding quality in services, we are now located at many places – Dr AS Rao Nagar, Jubilee Hills at Hyderabad; Visakhapatnam; Vijayawada and Guntur.
We are pioneered in treating the patients with care and the facilities we provide. Our Services include Neuro-Vascular procedures; Non- Vascular Procedures; Peripheral Vascular Procedures and Oncology Procedures. With the mission of giving quality treatments to the patients, we are now serving as one of the Best Vascular Clinic.
About
Dr. Sridhar Reddy Baddam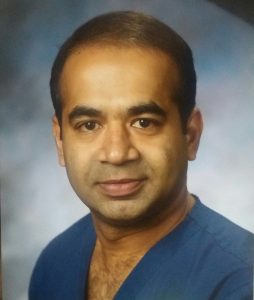 Dr. Sridhar Reddy Baddam
MD Radiology, FVIR, FPIR (USA)
Vascular & Oncointerventional Specialist
Dr. Sridhar Reddy Baddam, one of the best doctors in South India, is expertise in doing the very high-end procedures in the field of Cancer treatment. He got trained in various vascular procedures which are ranging from Image-guided Biopsies to Abdominal Aortic Aneurysm stenting to Transjugular Intrahepatic Portosystemic Shunt (TIPS). He had done Specialization Fellowship in Vascular and Interventional Radiology from P.D. Hinduja National Hospital, Mumbai and also worked as the Clinical Assistant in the IR department. He is also expertise in doing Day Care Procedures like Radioembolization, Chemoembolization, Vertebroplasty, Uterine Artery Embolization, Varicose Veins, and Sclerotherapy. Dr. Sridhar Reddy is also a Consultant Vascular & Oncointerventional Radiologist at Apollo hospitals, Jubilee hills. Dr. Sridhar Reddy is now one of the promising specialists by treating many patients in and around Telangana and Andhra Pradesh with a well-established clinic, Vascular Interventions at many centers – Dr AS Rao Nagar, Jubilee Hills at Hyderabad; Visakhapatnam; Vijayawada; and Guntur.
Certificates of completion
Our Procedures At Vascular Interventions
Our Journey With Happy Patients
Quality is first... Numbers follow us!!
Our Doctors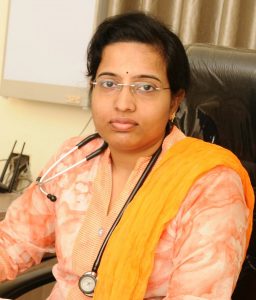 M. D. FINR, MUHS, FRCR, (KEM Mumbai)
Vascular & Neurointerventional Specialist
Our Testimonials
"Dr sridhar had a very patient hearing of my problem. He explained in detail about my varicose problem, causes, its effect and the laser treatment in detail. That made me very comfortable and cleared all my doubts. Procedure was smooth and had good recovery as explained. He is one Dr who spends time and clears all the doubts with patience. And always reachable on phone when in need. Thanks(My wishes to you Dr sridhar.)"
Patient
"I had multiple large fibroids on scan causing me severe pain in monthly cycles.I was not keen to undergo surgery as I was young. One of my friend suggested me Dr sridhar's way of treating non surgical treatment.I was treated by Dr sridhar by simple embolization of fibroids almost pain free and just a single day hospital stay 6months back.I'm free of my problems and expecting my second child soon.. Thanks doc!!"
Patient
"This is a Doctor whom I have seen.."would call him as a Doctor with patience". He did laser treatment for my varicose vein problem. It was exactly as simple as he explained. I would definitely recommend people with varicose problems to him. Thanks a lot doctor"
Handyman
"Dr diagnosed my leg pain problem as arterial disease on ct scan for my leg ulcer and leg pain on walking. I had a block of one of the artery. Explained my cause to be my smoking and increased sugar levels. I underwent angiogram and stent was placed in the leg. Now I am able to walk without pain and I'm on followup for my healing ulcer. Thank you Dr sridhar."
Patient