An USG / CT- Biopsy / FNAC is an image guided procedure were a needle is placed into the area of interest / tumor / collection under direct scan visualization and the representative sample is taken for tests..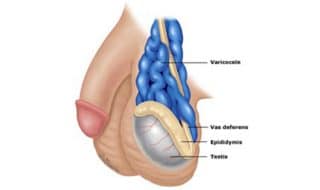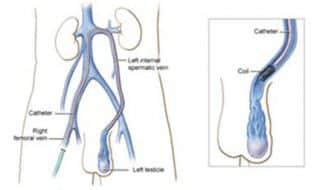 A varicocele is a network of dilated blood vessels, or varicose veins, in the scrotum. , Usually prodiment in the left side testis. A varicocele is a relatively common condition that tends to occur in young men, usually during the second or third decade of life. This condition affects approximately 15 to 20% of the general male population and up to 40% of infertile males.
How did I get a varicocele?
Due to weakend vessel valves that carry blood away from testis, the flow is reversed leading to pooling and stagnation of blood in the scrotum.  As a result, the blood flows in reverse and causes "back pressure" to stretch and enlarge the network of small veins around the testes, forming a varicocele.
What are the symptoms ?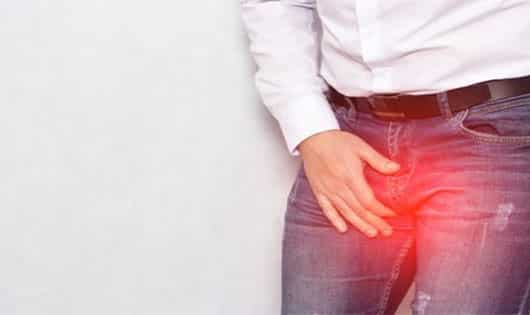 Many times a varicocele is silent, However, some varicoceles cause a dull or aching pain, especially when the person has been in an upright position for a long time. Dragging pain, heaviness and sharp shooting pain and cord like/ thready feeling in the scrotum.
In some individuals, a varicocele may cause decreased fertility or infertility. As many as 40% of men with decreased fertility have a varicocele.  these varicocele raises the testicular temperature and adversely affects the sperm count and quality. More than half of men with decreased fertility will have improvement in the sperm count and quality after treatment of the varicocele.
varicocele diagnosis?
A varicocele can feel like a "bag of worms", and is usually found in the left testicle. Ultra sound scan is the simple mode of varicocele diagnosis.
Varicocele & fertility?
All adolescents with varicoceles should be treated to avoid future infertility. And varicocele embolization treatment definatly helps improve fertility associated with varicocele.
varicocele treatments?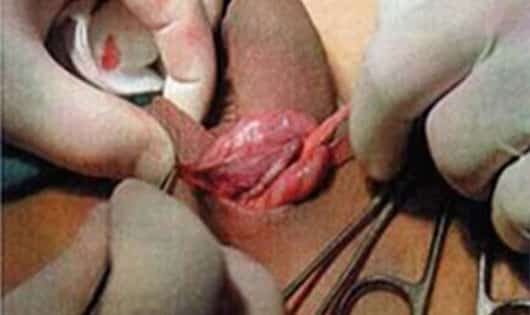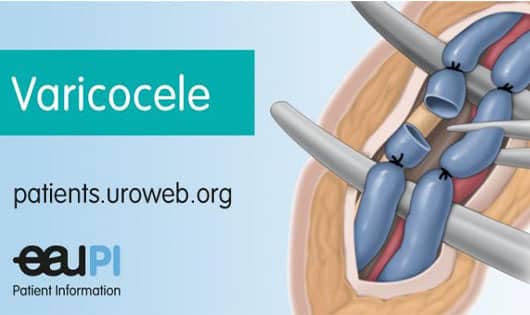 Surgery – age old method involving surgical opening, cutting and suturing.
.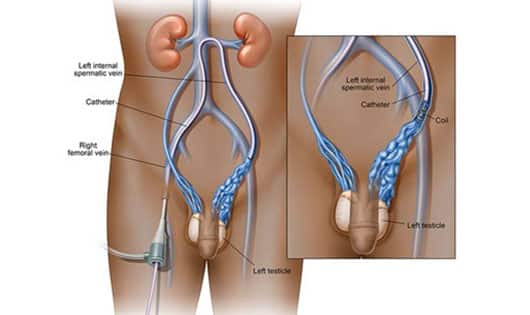 2. Embolization – advanced non surgical / no cut / no suture – iv cannula / angiography technique with day care procedure.
Embolization requires no stitches or general anesthesia and only a small iv cannula kind of technique,  treated on an outpatient basis and may return to normal activities after 24hours.
Surgical treatment requires an incision and may require several days or even weeks to return to full activities. Studies have shown that embolization and surgery are equally effective.
What is embolization of varicocele?
Varicocele embolization is usually performed on an outpatient basis under sedation and local anesthesia. A small iv saline cannula is put in either groin or hand and through it small tubes and wires are negociated into the blood vessels to stop back blow in the  scrotal vessels is done under x ray / lab guidance . leaving the normal flow intact.
Success of embolization?
There is a more than 95% success rate with embolization. . These results are more effective than those achieved with more invasive surgical techniques. Varicocele embolization has been performed for over 25 years and has an excellent long-term safety record.
Are there any complications with varicocele embolization?
there are no potential complications associated with this procedure. Minor transient / temporary symptoms like  bruising at the entry site, mild backache, or nausea (rare) may occur. Complications associated with surgery  are exceedingly rare with an embolization procedure.
Embolization does not affect sexual function. Sexual activity may be resumed the day after the embolization. However, since it takes sperm about three months to mature, improvement in fertility may take three months or longer.